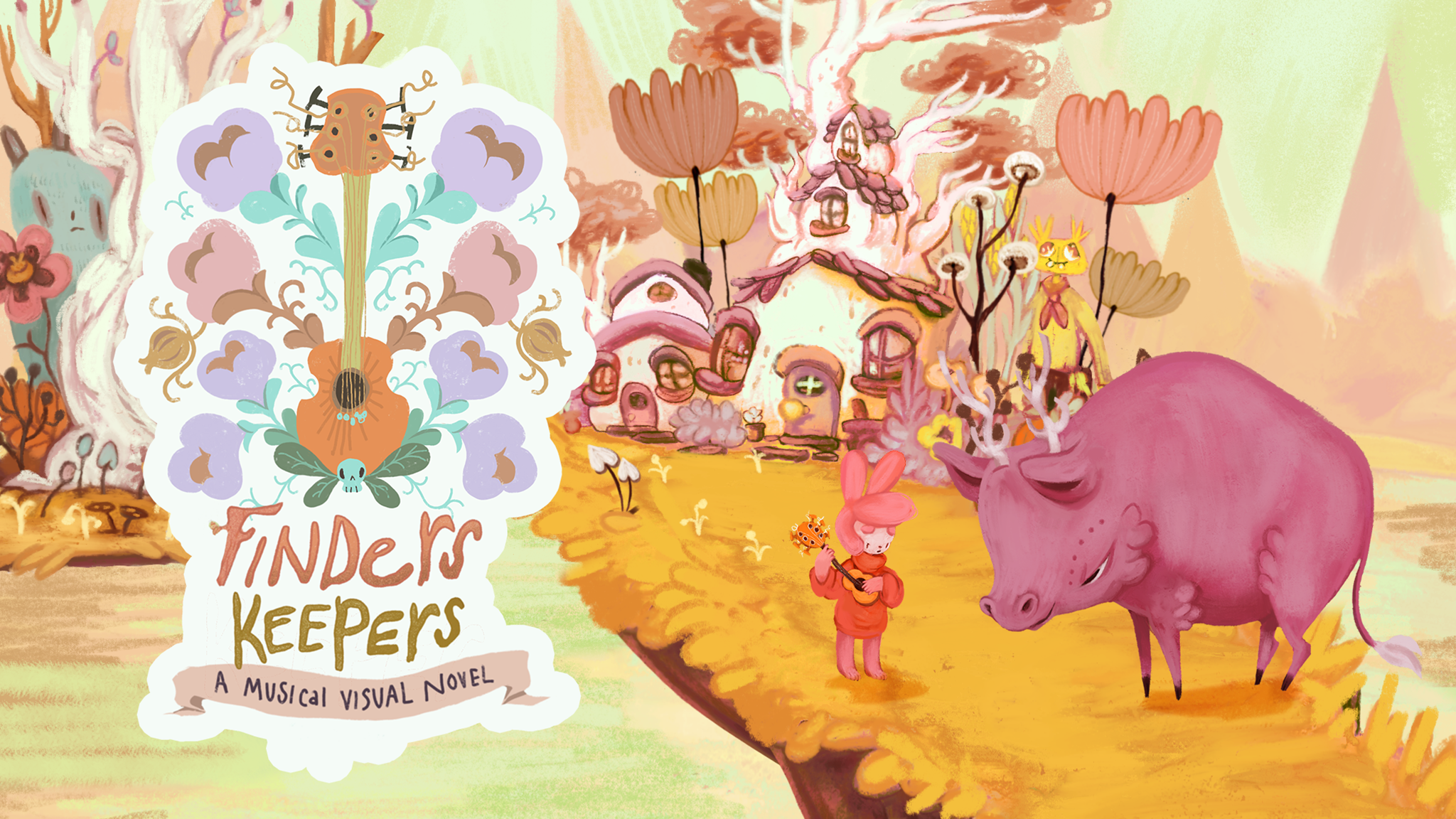 Finders Keepers Visual Novel
A downloadable Visual Novel for macOS
Finders Keepers is a Fantasy Musical Visual Novel featuring an original Folk Soundtrack, Quirky Cute characters, and a lot of heart. The game is currently being developed.
Your interest and support means a lot to me! Since I am developing this project solo, any interest is a really motivator!
I am currently developing the game, and it has yet to be finished. You can download a short demo of the game here on Itch.io!

Follow the story of Lua, the playable character of 'Finders Keepers'. She's a quirky, shy, yet talented rabbit who lives with her grandmother in the small lovable village, Twin Lakes. She is an aspiring musician who hopes to go to the Big Leaf city one day to become a famous folk musician. She attends 'Twin Lake High' with a handful of other young high school students of Twin Lake.
Lua's life is pretty simple full of quirky forest dwellers that keep her life interesting, until one twist of fate changes everything when a powerful Music Spirit named Kokopelli arrives. He gives Lua the option of becoming the best Folk Musician in history. Lua accepts his offer, but soon finds out that there's a catch...If she doesn't serenade away the ails of the 5 Legendary Creatures surrounding Twin Lake Village before the School's talent show at the end of the year, Kokopelli will strip her musical talents away.
Can Lua save her voice, serenade the Ails of the Legendary Guardians, overcome her self-doubt, while surviving high school with the power of her own music?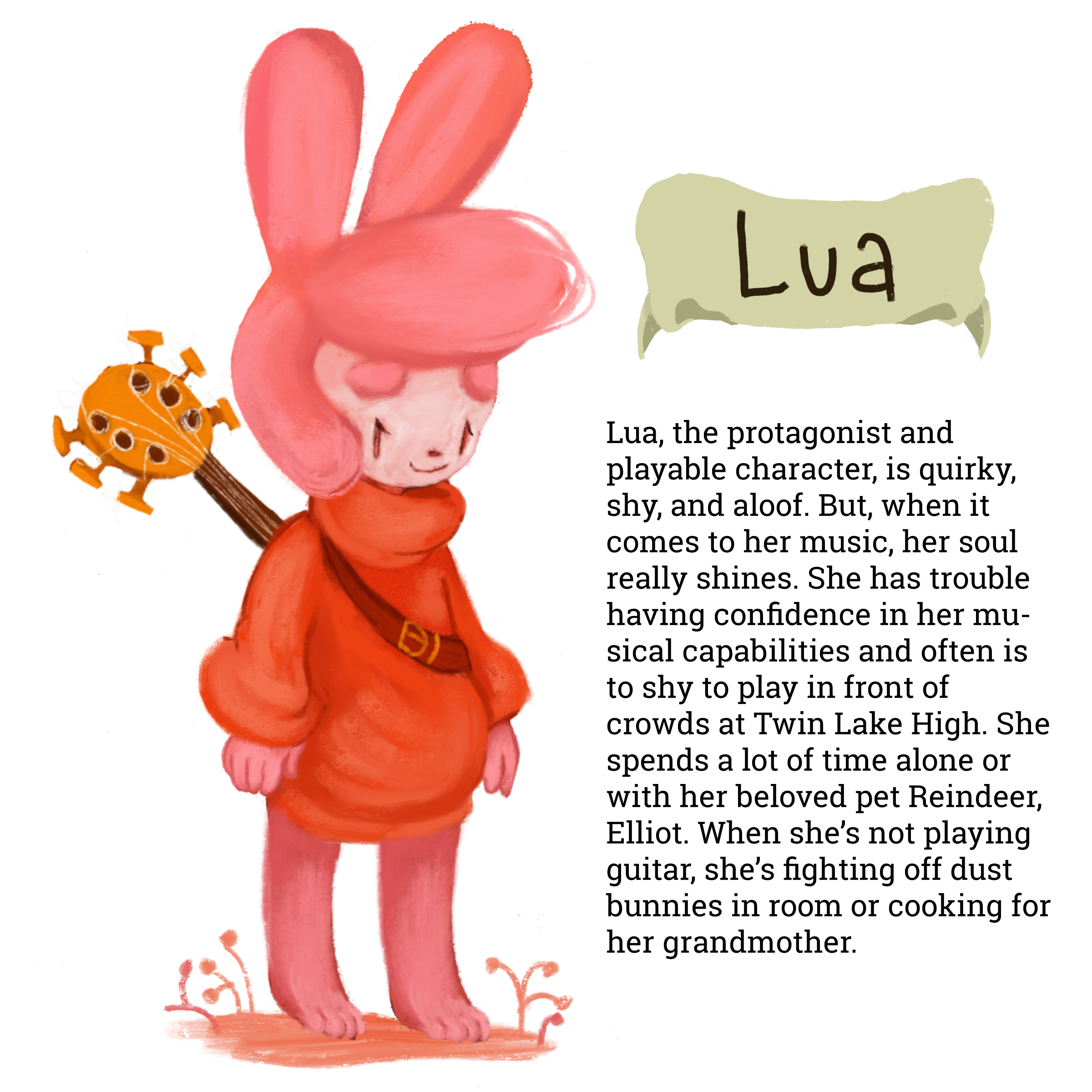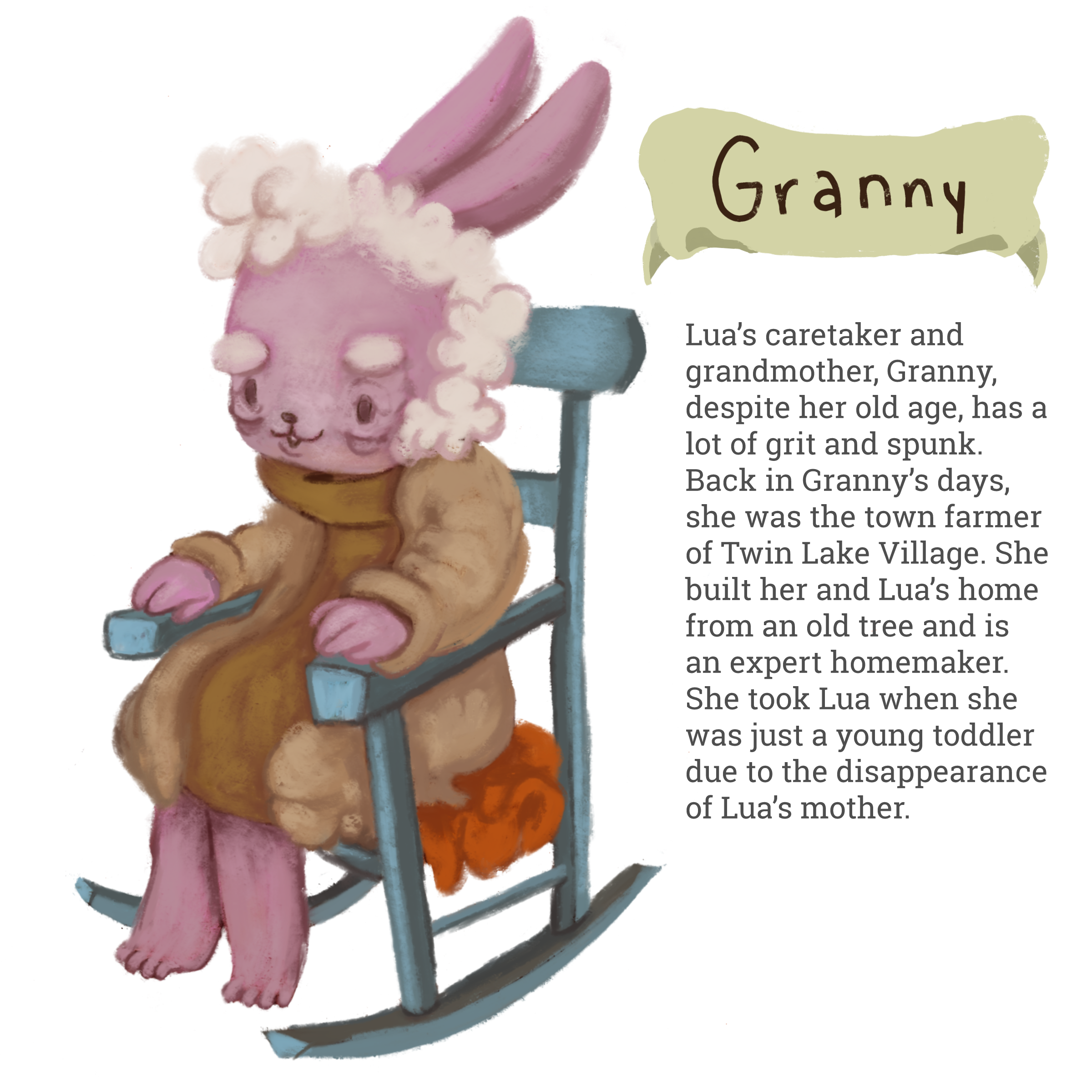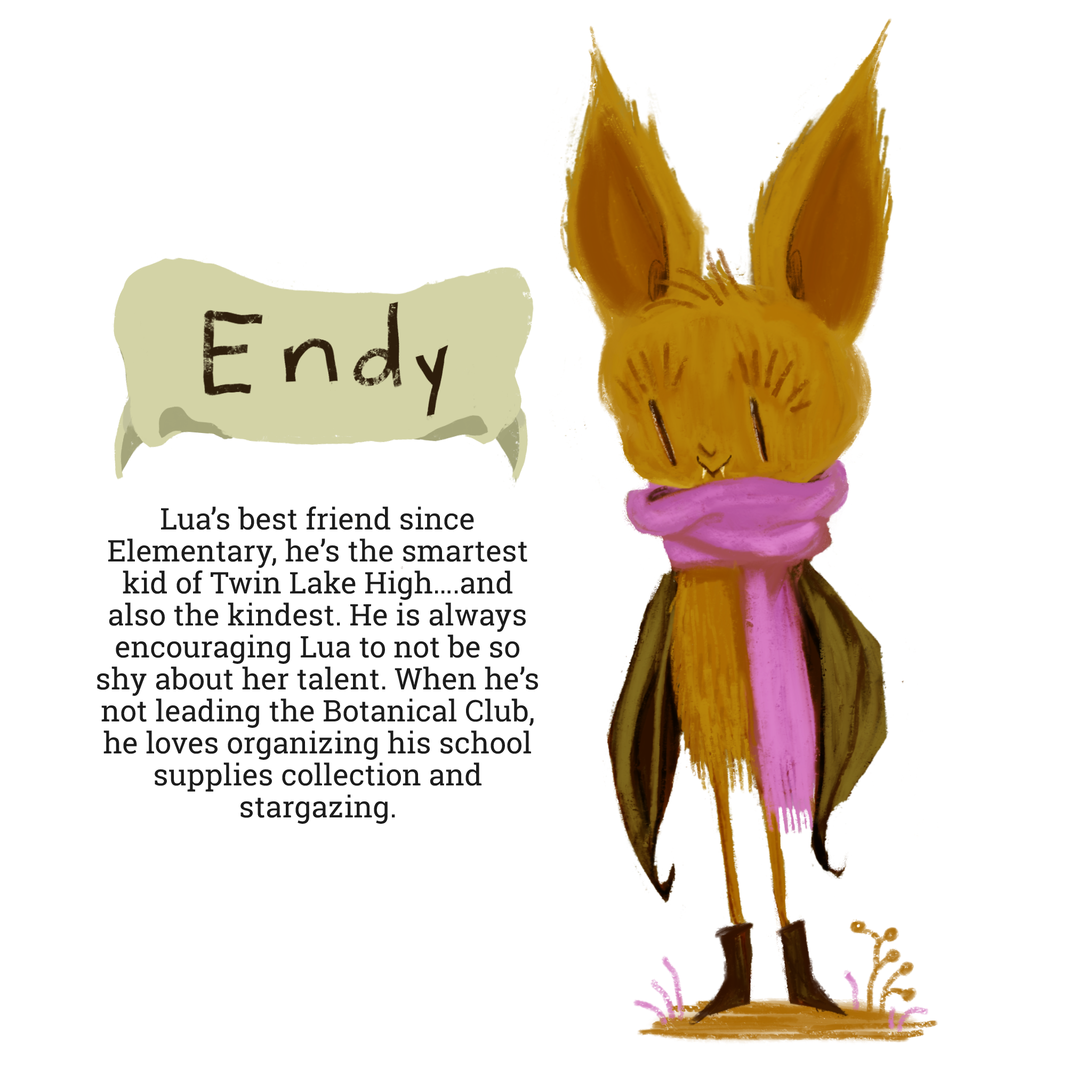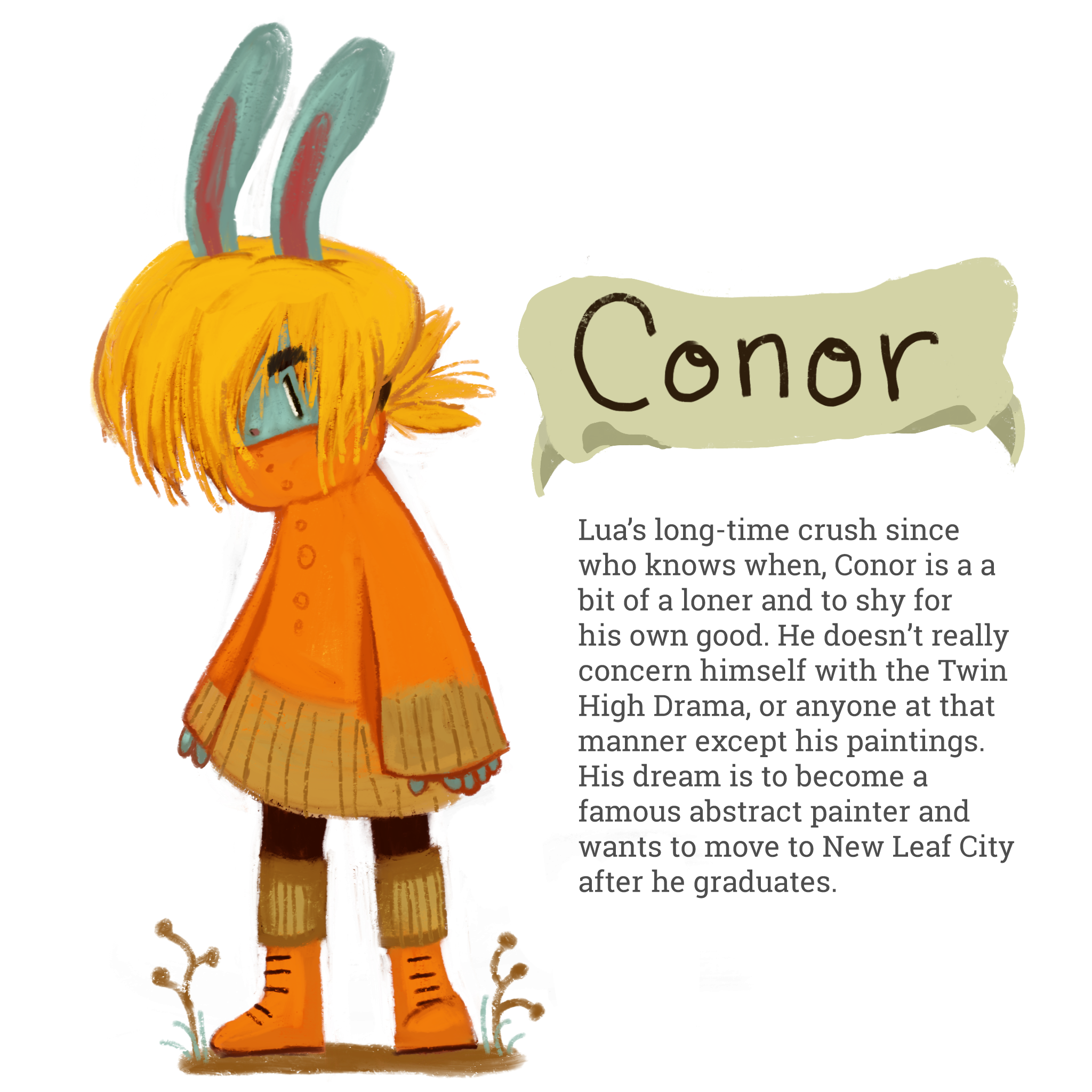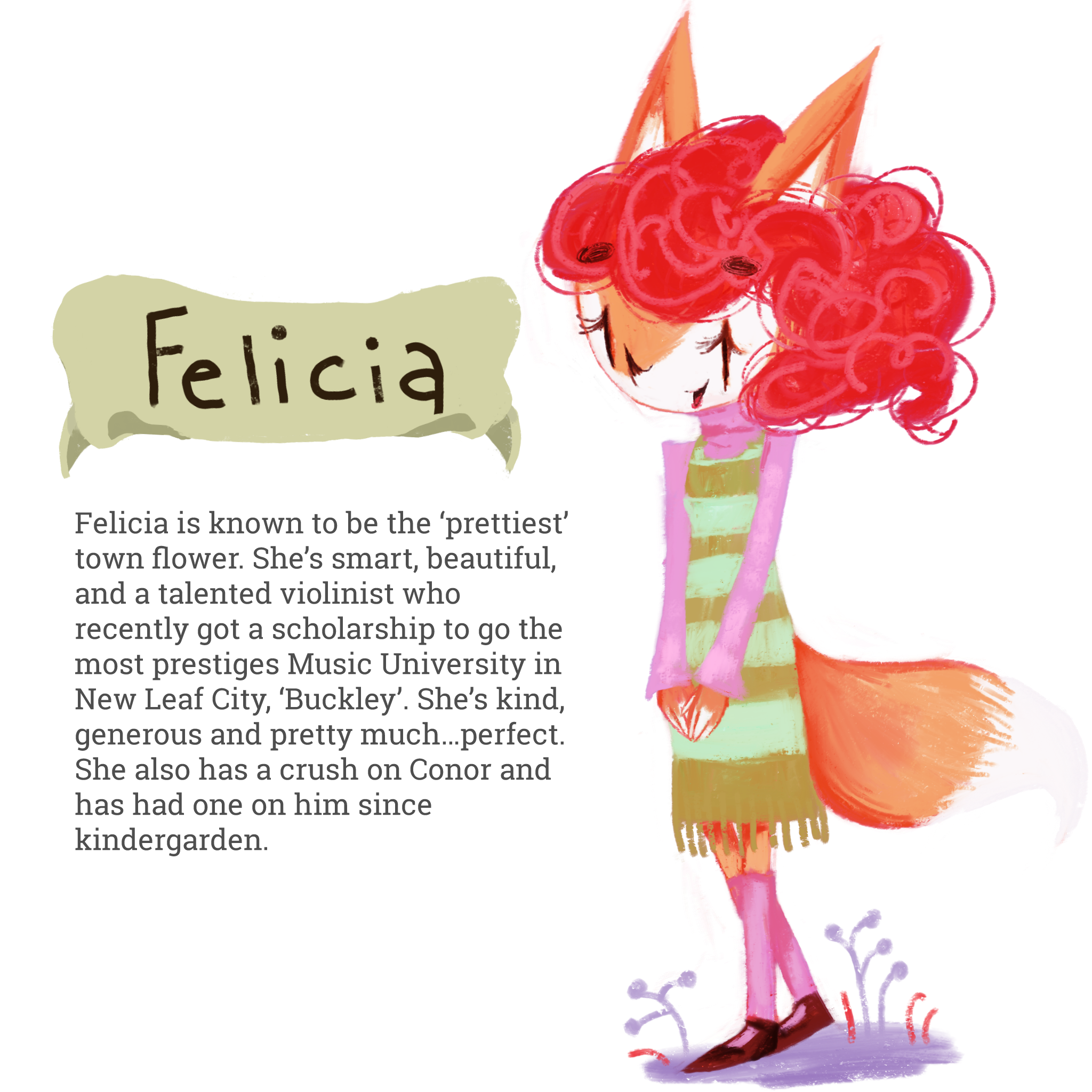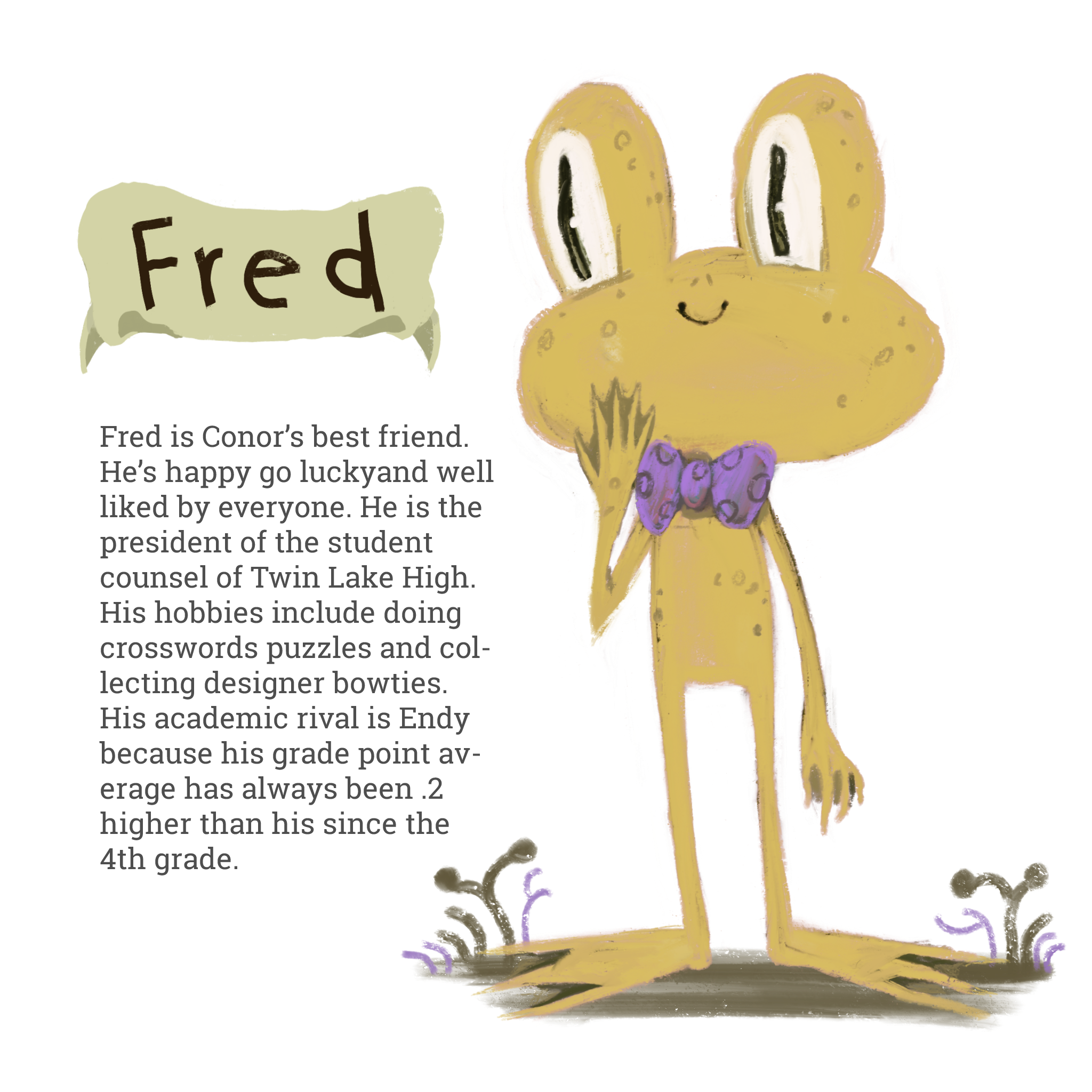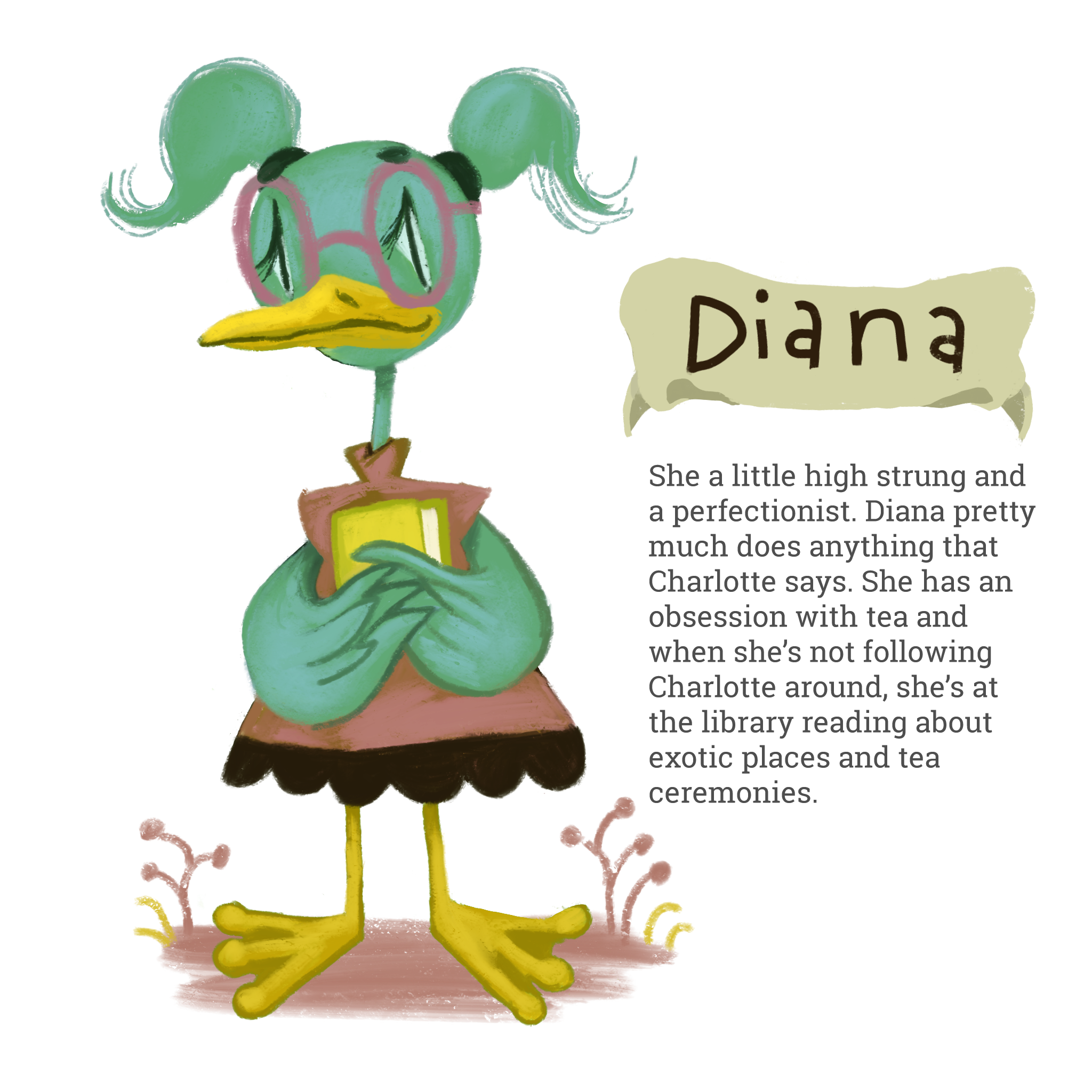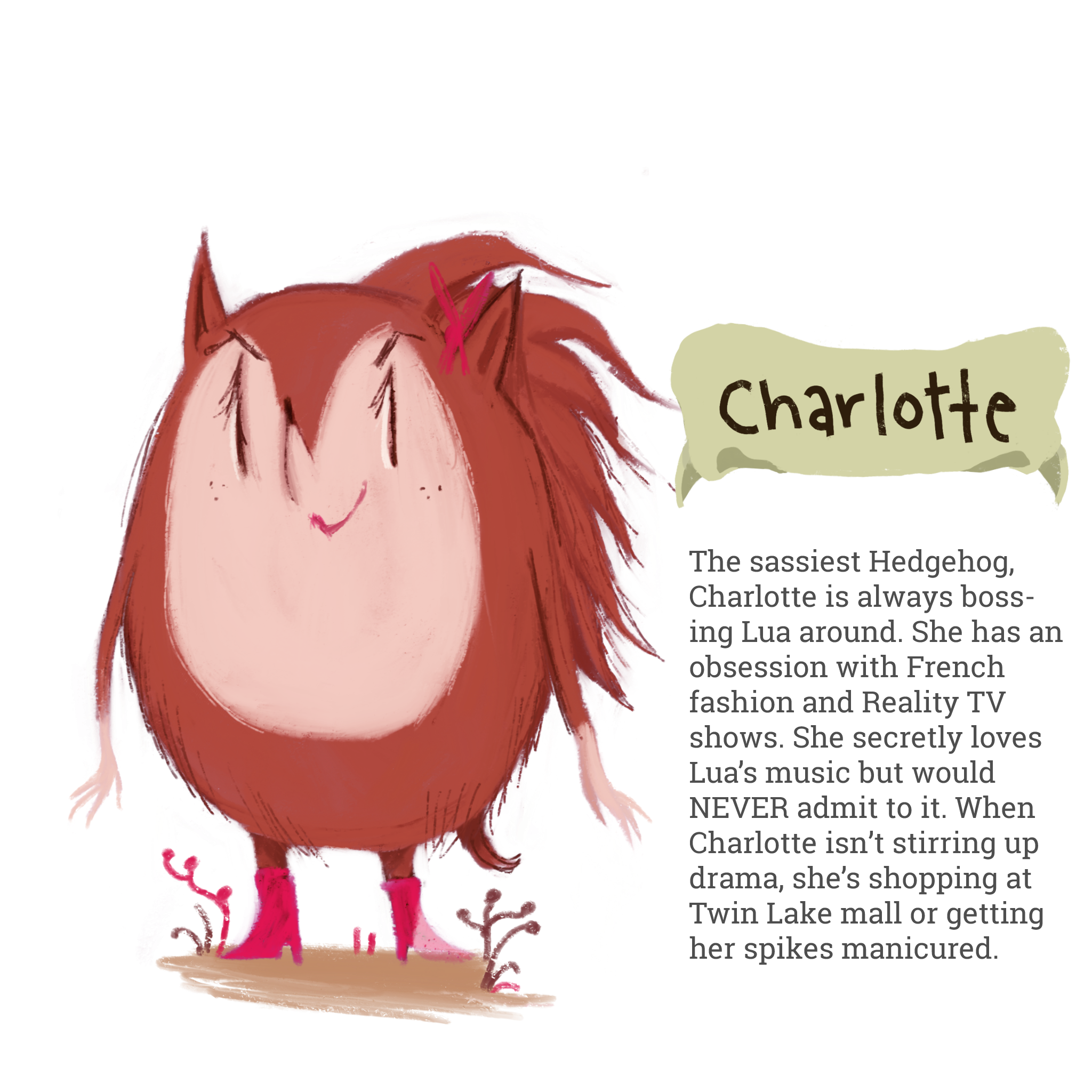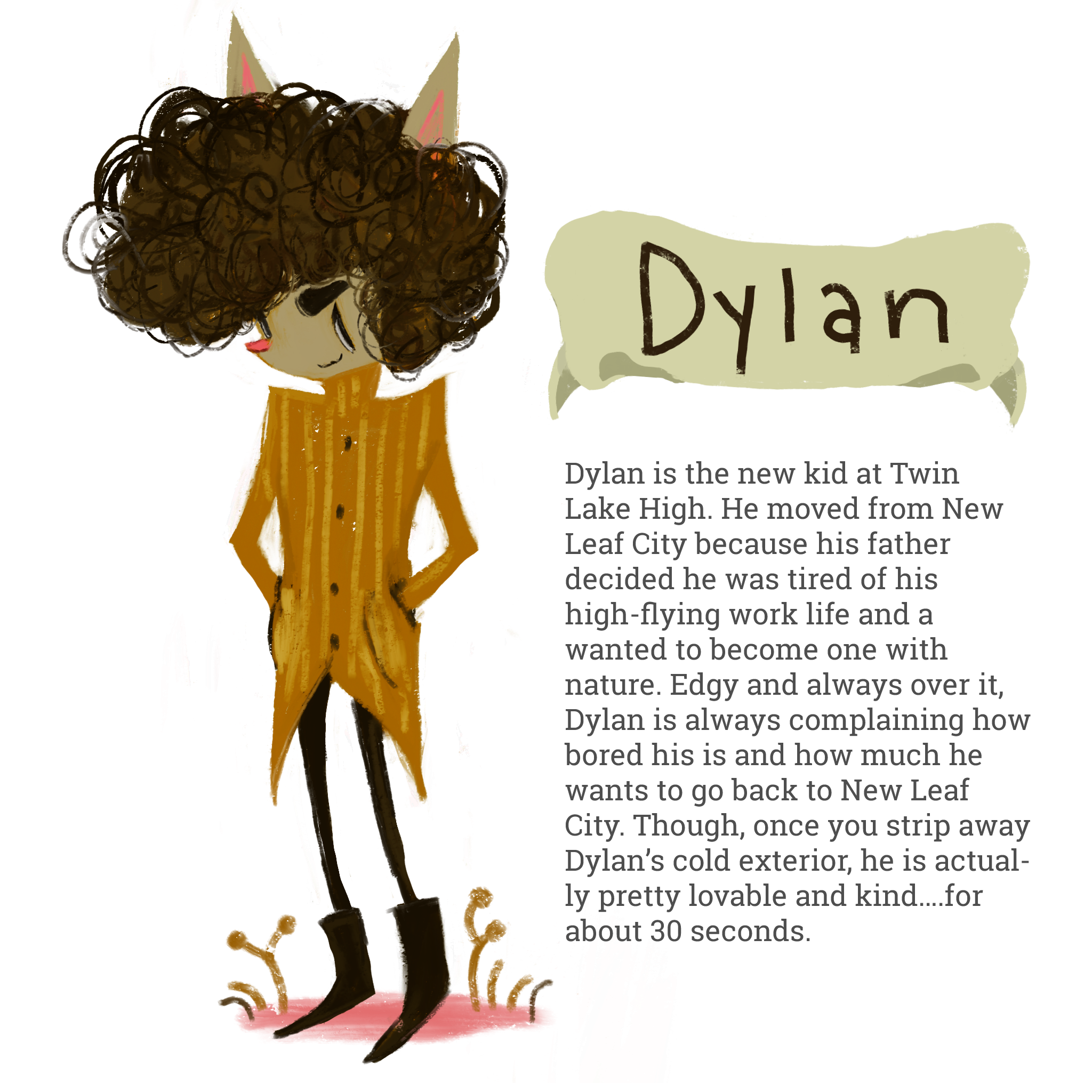 - A unique and inspirational epic tale about overcoming your fears that will make you laugh, wonder, cry, and dream
- A Full Original Folk Soundtrack
- 3 Different Endings Based on Choices you decide
- 7 Characters to Befriend, or not…your choice! Who you befriend will determine different songs written by Lua throughout the game.
- Multiple Locations to visit on Village Map and Story Lines
- Beautiful Artwork and Animated backgrounds that will bring you into a fantastical world of Finders Keepers
- Accessible Photo Gallery of Main Events during the gameplay
- Access to a Media Player during gameplay. Create your own playlist!

My name is Alana Magdalene. I am an artist whose work is colorful, magical, with a touch of surrealism. When I'm not working as a Freelance Illustrator and English instructor, I am creating whimsical illustrations that tell a story. I love creating fantastical environments full of interesting creatures and characters that conveys a sense of mystery and adventure.
I am also a musician and the creator of the soundtrack of Finders Keepers. I write folk music in my spare time. I love the process of creating songs that express special moments in life that can be remembered forever through the power of a melody.
I am inspired by the likes of Bob Dylan, David Bowie, Elliot Smith, Conor Oberst, Bjork, The Strokes, and Joanna Newsom.
This is my first Visual Novel Project and I'm so excited to share my art and music through this amazing genre.
I will be releasing the game on Steam and Itch.o with or without this Kickstarter, but your support means the world to me! Since I'm the only one working on the project, any support I receive is greatly and truly appreciated.
A Mission to Share an Epic Tale of Overcoming Your Fears
I've always wanted to merge my two passions of art and music in a project that conveys a story of self-discovery, love, friendship, and overcoming your inner saboteur. I am aiming at creating a Visual Novel that will inspire you, make you laugh, cry, wonder, dream, and seek. Of course, there will be romance, character development, and an epic storyline that will keep you on the edge of your seat.
'Finders Keepers' is a near and dear story from my heart that has been a form of therapy for me. When I'm not working on client work, I've been working away at this project. I decided to turn to crowd funding to share my vision with others who love art and folk music.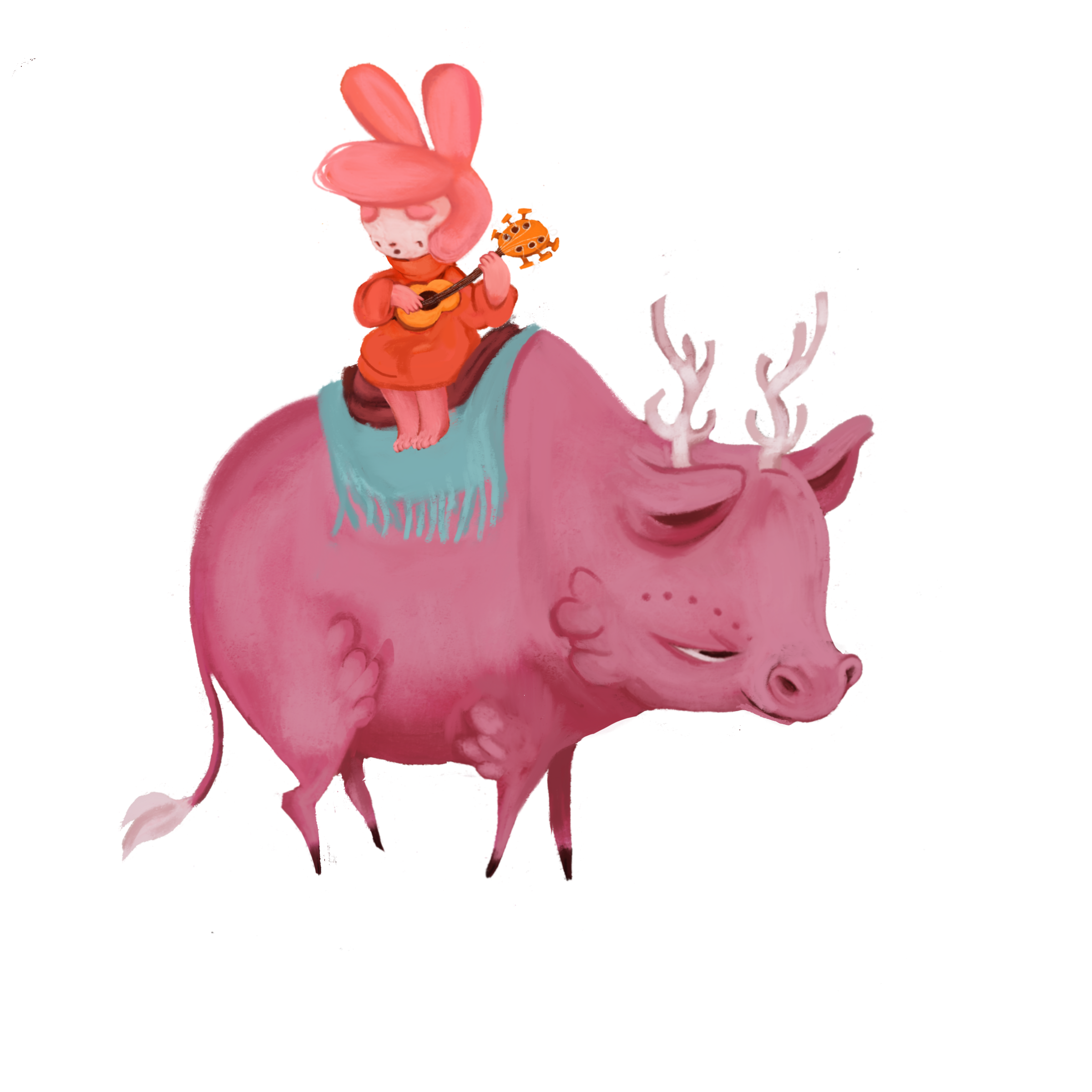 Thank you so much for your interest! Check out my social media links below to follow my process as I develop 'Finders Keepers'!
Instagram: @AlanaMagdalene
Website: www.flyokay.com

Purchase
In order to download this Visual Novel you must purchase it at or above the minimum price of $1 USD. You will get access to the following files:
Finders Keepers.app.zip
128 MB